New Branch, Same Owners, Same Standards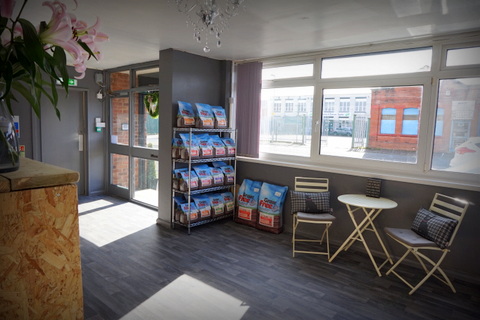 Opening in February 2017, the 5000-square-foot dog daycare centre is based on Essex Street, and includes a spacious play arena, a Puppy Club, a dog salon as well as a boutique packed with recommended canine care products. Auntie's Doggie Daycare Preston follows in the footsteps of Auntie's original outlet, located in nearby Bamber Bridge and a firm favourite with pet owners for almost 10 years. Like the flagship branch, Auntie's new central Preston premises provide specialist dog daycare and grooming services - everything the responsible dog owner could want.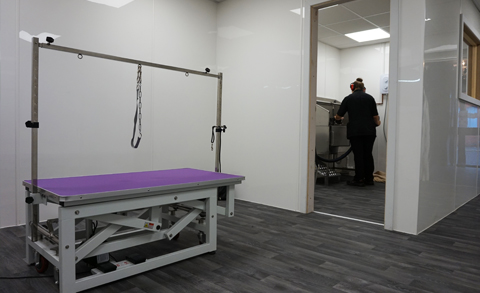 The day to day operations of the Centre are managed by Emma, an experienced dog owner, handler and professional who has been rigorously trained by Auntie Lisa using the Aunties in-house training programme. Emma commented, "As a dog owner, I understand how important it is to know your pet is well cared for. Auntie's is staffed by dog carers who not only love dogs, but who understand dog behaviour, and can make sure your dog has plenty of fun and exercise in the safest possible way.
"We are open from 7am until 6.30pm so busy pet-owners can get their pets settled in before heading off to work, safe in the knowledge that they are being well looked after from the moment they walk through the doors."
Emma continued, "It's not about leaving dogs to entertain themselves; structured activities like treasure hunts and assault courses challenge dogs, and keep them active and engaged. Auntie's pups are encouraged to explore, socialise, and learn canine etiquette - or 'doggie manners'! - which makes for happier, healthier dogs in the long-term."
In line with Auntie's safe, stimulating and sociable ethos, the new Preston centre is happy to welcome all dogs that meet its neutering, inoculation and behavioural requirements.
The whole team looks forward to welcoming local dogs and puppies - and, of course, their human friends.